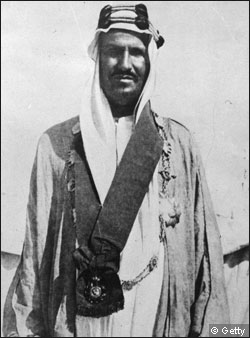 King Abdul-Aziz al-Saud (reigned 1932-53)
Crumbling mud-brick walls mark the ancestral fortress of the Saudi royal family in Diriyah, north-west of Riyadh. The opulent palaces of the offspring of King Abdul-Aziz bin Abdul-Rahman al-Saud, the founder of the modern kingdom, are dotted around this lush valley.
The contrast between the palaces testifies to the remarkable transformation brought about by the Al Saud family since Saudi Arabia's birth in 1932. Named after an 18th-century ancestor, the Saudi royal family has crafted an absolute monarchy, ruled by consensus within the family and by its alliance with the clerics. Family members have selected the king from the many sons of Abdul-Aziz, according to seniority.